Where to rent a catamaran or yacht within Europe
Did you know that it is very easy to rent a luxury boat in a heavenly place? Can you imagine a vacation where the bubbles are always cold, dolphins greet you daily in the clear, deep blue sea and you visit the most beautiful places in a yacht, sailboat or catamaran?? You can rent a yacht if you want to sail yourself but you can also rent a boat without a license.
It costs a bit, but then you have luxury in paradise! How and where here.
Rent a yacht in Europe
Renting a yacht has never been easier, thanks to Click&Boat, the Airbnb for boats. You can now rent a boat without winning the lottery. Because through the website or app, in addition to the normal offer, the most luxurious boats from private individuals -with or without skipper- are for rent. You don't have to travel to a faraway continent to experience paradise.
Today five gems among the yachts and catamarans you can rent for one or more days in Europe.
Snorkeling from a motor yacht in Mikonos
Greece is considered the ideal vacation destination and that's not surprising. The Cyclades islands are fantastic to visit. And why not with a yacht you have rented? On these islands there is always a relaxed atmosphere, the parties go on all night and you can snorkel in beautiful unspoiled bays.
The Zeas Marina has a beautiful motor yacht for rent with five berths. To rent this yacht you do not need a license because you rent it including a professional crew. While the boat sails where you want to go, you can snorkel, supp or canoe. The price is €1500 per day. A lot of money, but of course you share it with your friends.
And you get an experience you will never get again.
Credits: Click&Boat NL
Bubbling on a luxury yacht in Ibiza.
Ibiza, of course, is always a favorite place to go during the vacations. And that you can have a good party in Ibiza, many know that too. Although you can also enjoy the peace and quiet of nature. Are you with a group of friends in Ibiza? You can rent a beautiful yacht for twelve people.
The luxury yacht has a large sun deck, jacuzzi, solarium and snorkeling equipment on board. During the trip you don't have to think about anything, because you have your own crew along, consisting of a captain, engineer, stewardess and cook. The experience starts at just under€ 50.000 per week, so you pay just under € 600 per person per day.
Who has wide ….If you're willing to pay, you'll get something out of it!
Admire the sunset in Sicily
In the Capo d'Orlando Marina lies a modern and luxurious catamaran for eleven people. The catamaran can be booked with or without crew and is fully equipped. From €8.400 this catamaran is yours for a week. Capo d'Orlando is located in the north of the Italian island of Sicily.
Enjoy a wonderful day of rest in Cefalù, which is one of Sicily's most iconic and photographed towns.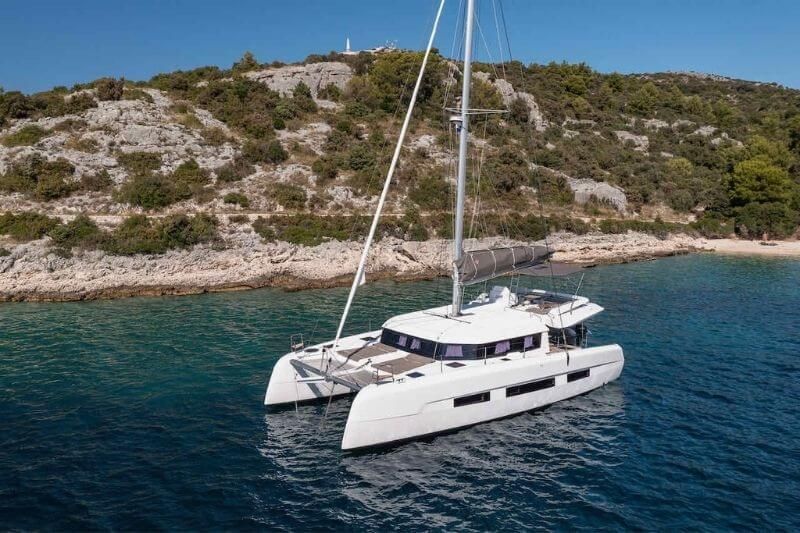 Credits: Click&Boat NL
Lazing in a Jacuzzi in Croatia
In Croatia you rent a luxury sailing yacht of 49 meters long. The yacht can be rented for a minimum of seven days from just over €8.500 per day. But then you have something to show for it. The yacht has no less than six bathrooms and 12 berths. This boat comes without a skipper, so a boating license is a must.
There is a jet ski, wakeboard, kayak and even a jacuzzi on board! The boat is at the ACI Marina in Split, the largest city in the region, ideally located to reach the paradise islands of Brac, Hvar, Vis and Solta. I don't have the money for it, but I can imagine that if you have this, these are the vacations you want to celebrate.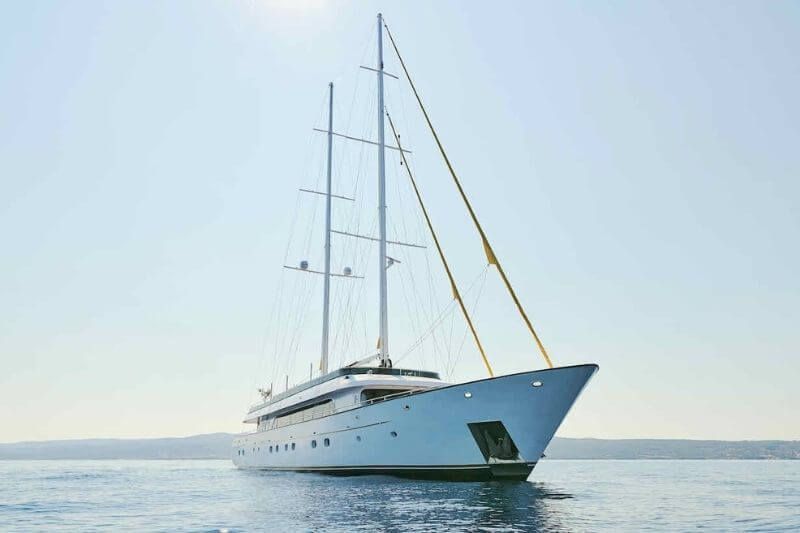 Credits: Click&Boat NL
Enjoying the Spanish sun on a catamaran
Rent a catamaran in La Lonja, Palma de Mallorca. This catamaran accommodates ten people. You book the catamaran with skipper and besides Mallorca you can also choose to visit Menorca and Ibiza! The catamaran can even be rented for one day, you pay €1.500 per day.
If you divide that by 10 people, it's only € 150 a day! Then that luxury boat vacation is suddenly more and more within reach.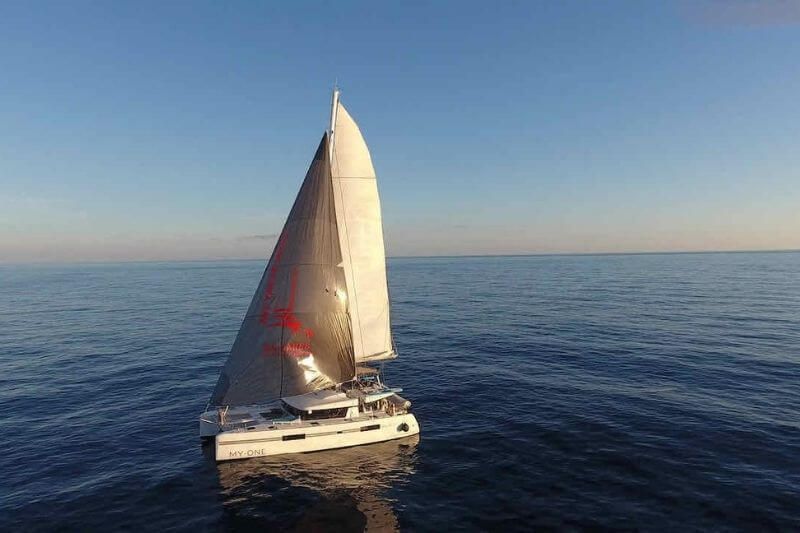 Credits: Click&Boat NL
Rent a boat from an individual
Through the platform of Click&Boat the ideal boat could be rented from individuals. The choice is wide and varied: from sloops and houseboats to yachts and catamarans. See the full offer on the site.
Boat owners can through Click&Boat register their boat for free and add photos's, a description, a price and advice on the sailing area. Renters can contact them directly through Click's message service&Boat to ask questions. The above boats are of course exceptional. And very few will be able to afford the money for a vacation, but there are yachts for rent that are perhaps more in your price range.
Take a look around and be surprised.